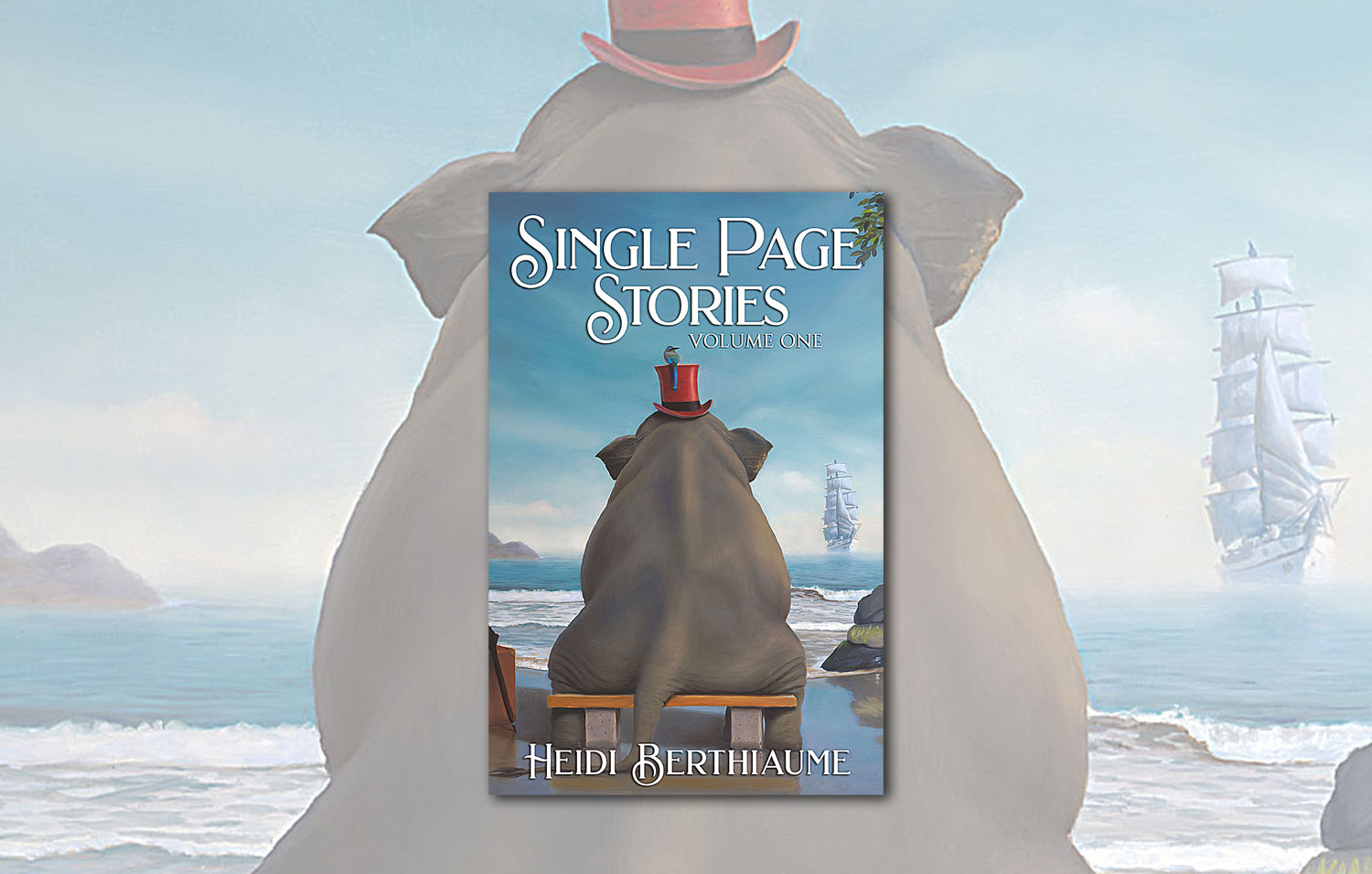 A Few Story Titles and First Sentences
BABYSITTER - "What does the sun sound like?" Tina asked the cat.
CHOICE - Standing just inside the door of the abandoned lighthouse, the detective used his shoe to nudge a half-eaten peach: two bites, one on either side.
CONNECTION - No one noticed the sourberry cream had spoiled, except Nelly.
INTERMISSION - "Tea or coffee?" the gorilla asked, laying out a striped beach towel for the balloonist.
LOSS - The great water lily cities were dying.
PROMISE - Mpho's grey fur glowed in the sunrise.
REVELATION - Biddy O'Shea's had a reputation for the best Irish stew, the slowest bartender, and an Italian ghost.
SACKED - Millie managed to get most of the hair away from her face before the comb turned into an octopus.
TASTY - In Japan, there is a bat who swallowed a planet.
VOLUNTEER - I tried not to stare — I really did, but a rhinoceros-shaped moustache demands attention.